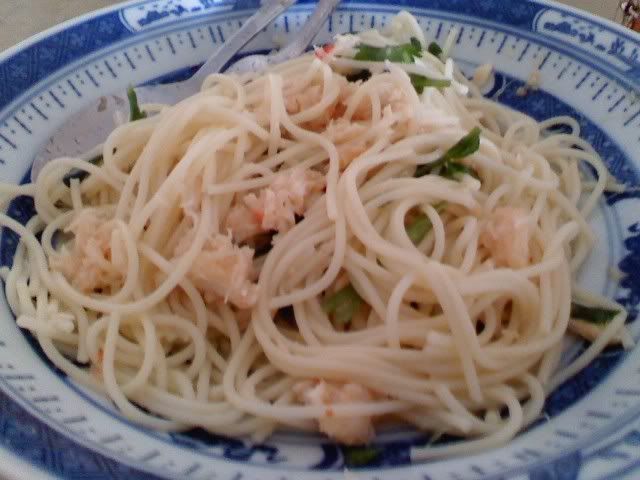 Mom bought some fresh crabmeat from the market this morning so I decided to try Nigella Lawson's chilli, crabmeat and watercress linguine (which I substituted with angel hair).
I first came across this dish a couple of years back at Joy's place. We were rushing an assignment and she made this for dinner while I was sitting in front of her computer trying to write a few paragraphs.
It was delish and very interesting as prior to that, I'd only ever had watercress in soup. (And not to mention, I love love love love crab!)
Today's was not disappointing either.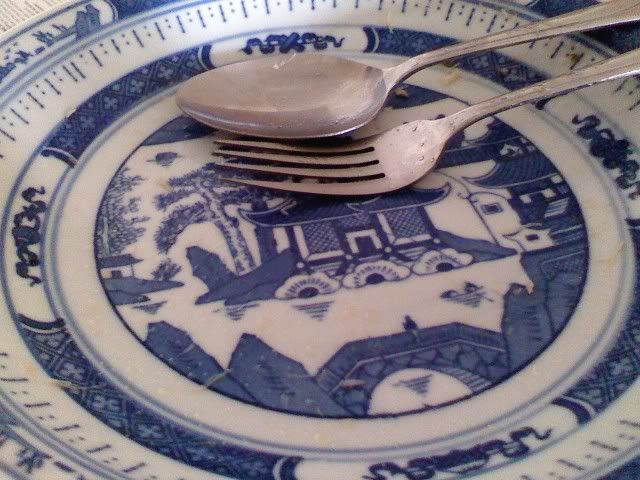 One empty plate = one very happy and satiated Wan. There were 2 other empty plates, but they were already in the sink by the time I got around to whipping out my phone to snap pictures of empty plates.
And in line with the summer pasta theme, we finished off the meal with some very sweet and juicy watermelons! Yay!
Oh, the Irony
- Tuesday, Apr. 21, 2009
Summery
- Sunday, Jan. 04, 2009
Wan Bakes Too!
- Friday, Jan. 02, 2009
Trust
- Saturday, Dec. 20, 2008
Catharsis
- Sunday, Oct. 26, 2008